Put your data to workflows.
Bring your people, spend, and tools into the only platform that gives you insights that matter and action that delivers. Finally — a new kind of Spend Management.
Built for what you have today. Ready for what you need tomorrow.
Built for what you have today. Ready for what you need tomorrow.
From new purchase requests to renewals, and everything in between. AI that empowers you to bring teams together around a single source of truth for collaborative Spend Management.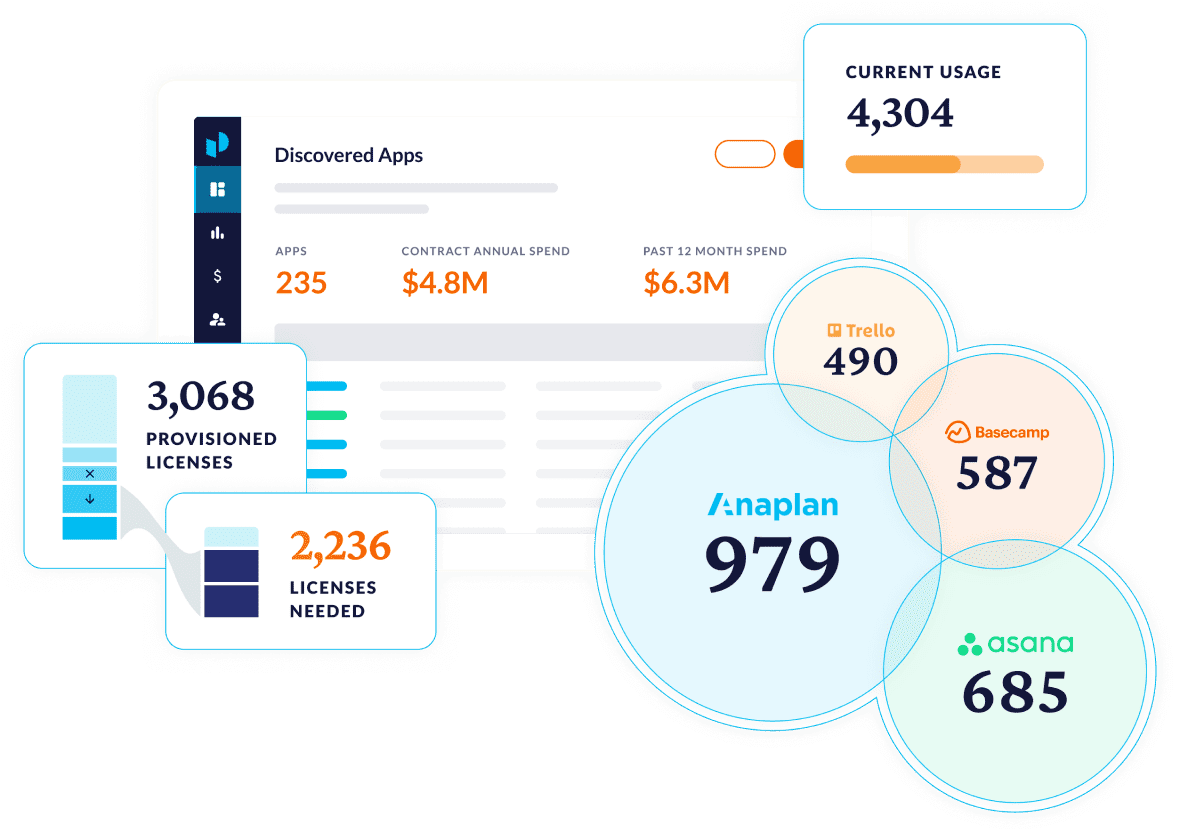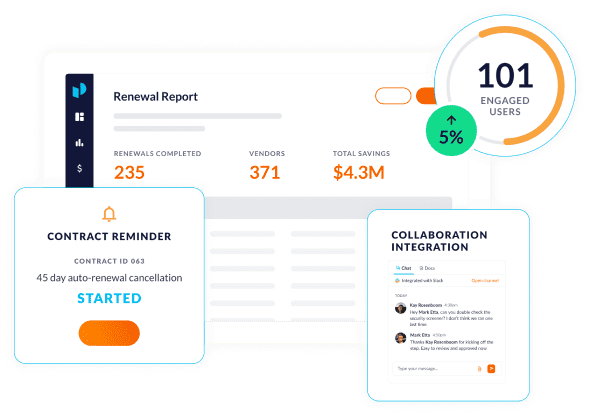 Procure with ease
Scale best-in-class purchasing with intelligent integrations, intuitive workflows and intelligent data. Quickly procure anything you need while maintaining governance.
Manage intelligently
One platform for everything you have. Get visibility into what you own, data for how it's being used, manage app access with ease, and automate action that delivers outcomes.
Renew with confidence
Never miss a renewal. Get smart recommendations, negotiation insights with benchmarks, and seamlessly integrate with your core business systems for fast collaboration.
Real, live data. Real-life results.
Real, live data.
Real-life results.
"We've already seen a 3-4x ROI on Productiv. It easily paid for itself."
"The transparency and democracy of the data is one of the biggest values of Productiv."
"Productiv provides the insights we need to reduce license waste and improves our team's productivity since we no longer need to manually track our portfolio and renewals."
"Achieving ROI after just two months of using Productiv was a quick and easy win."
Need-to-know trends of 2023
Introducing the 2023 State of SaaS. Benchmark your business and learn about the evolving world of SaaS.
Customer Case studies
Before Productiv
Manual, time-consuming collection and analysis of app usage data
Limited visibility into impact of trainings on feature and app adoption, including post-M&A
No measurement of in-app collaboration
UTA with Productiv
113% increase in Zoom screen sharing in 30 days
59% increase in Box user engagement
422% increase in Box files shared externally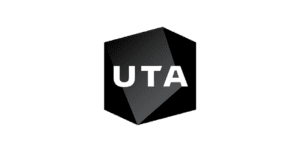 UTA
"Visibility of what was going on behind the scenes with employee use of Zoom Phone was gold."
Before Productiv
Duplicative apps across categories with low usage
No easy way to identify and reclaim unused  licenses
Siloed and reactive approach to governing the SaaS portfolio
Airtable with Productiv
$200K+ saved by retiring a file management app
~$500K saved via license reclamation across apps
Created SaaS governance council to control SaaS spend and security
Airtable
"With Productiv, I can drill into the utilization of individual app features at the team level to identify usage patterns and power users. For an app like Salesforce, I can see which teams or users are accessing opportunities, leads, etc. as well as how often."
Before Productiv
Teams were increasing licenses based on gut-feel and team size
Decisions were based on vendor terms and limited data
Reactive & manual management of software needs
Reddit with Productiv
Identified 70% of current licenses were not being used
Avoided 30% increase in SaaS license costs
Reduction opportunity of 40% of current licenses while delivering on business needs

Reddit
"I look for a guaranteed quick implementation process, a strong customer success team, data richness, and user experience. Productiv is best in class."
Data is only as good as what you can do with it.
See why leading teams use Productiv to manage their spend intelligently.